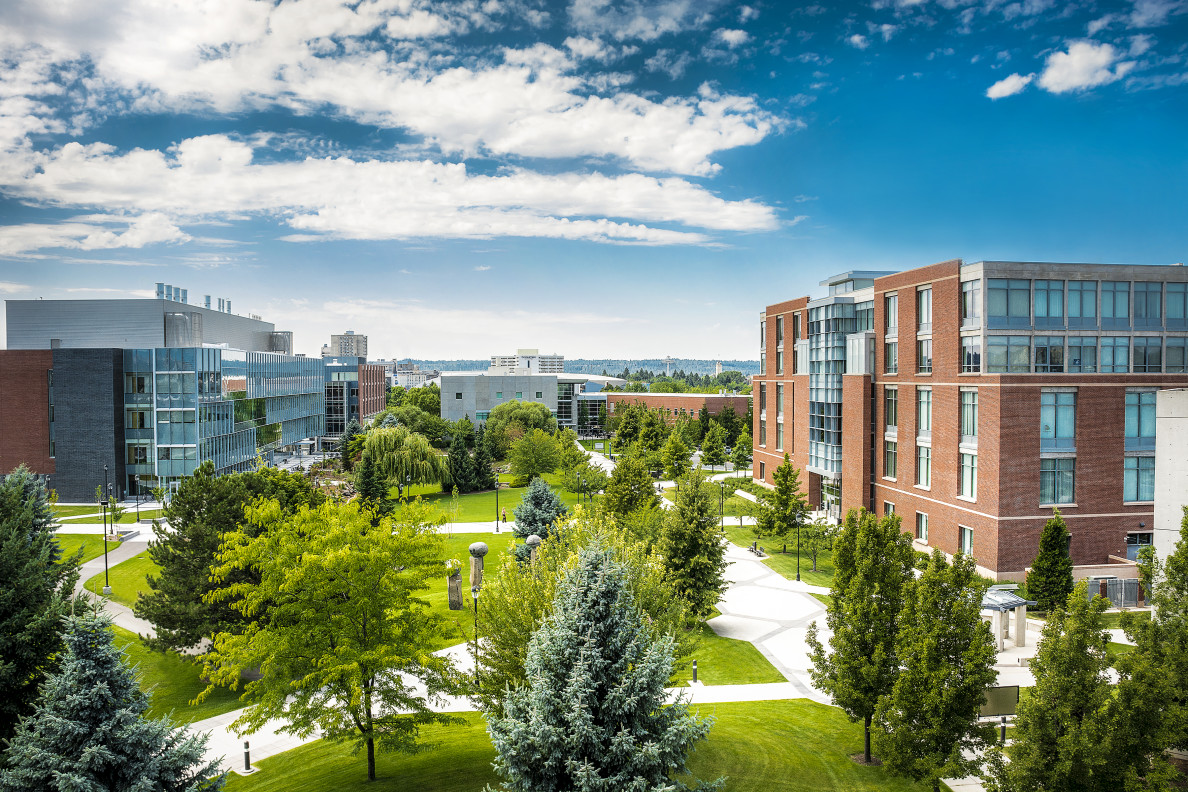 Washington State University is a top-tier public research university where scholars strive to make the world a better place. Research addresses issues in health, food, energy, sustainability, social opportunity, and global security.
76 MASTER'S AND 66 DOCTORAL PROGRAMS, PLUS PROFESSIONAL PROGRAMS. Professional programs include business administration, pharmacy, and veterinary medicine. An independently accredited medical school is planned for the Health Sciences Campus in Spokane.
NATIONALLY RECOGNIZED FACULTY. WSU scholars include members of the National Academy of Sciences, National Academy of Engineering, Institute of Medicine, and recipients of numerous national awards and fellowships. WSU researchers garner worldwide recognition for their discoveries. Many stand among the most widely published and frequently cited scholars in the nation.
COLLABORATION WITH NATIONAL LAB AND U.S. AGENCIES. WSU scholars team with Pacific Northwest National Laboratory on research for sustainable production of bioproducts and biofuels. The U.S. Department of Agriculture (USDA) Agricultural Research Service works seamlessly with WSU researchers from on-campus offices.
STATEWIDE AND WORLDWIDE REACH. The main WSU campus in Pullman, nestled among the rolling hills of southeastern Washington, serves 18,000+ students. The Health Sciences Campus sits along the scenic riverfront in Spokane. Additional locations include Tri-Cities, Vancouver, and Everett. Online education is accessible worldwide.
Location: P.O. Box 645910, Pullman, Washington, 99164, United States
Deadlines: August 1 Admission and scholarship applications open.
November 15 Spring application priority date.
January 31 summer/fall 2023 admission application priority date to be considered for Top Scholar designation for first-year students
March 31 – Summer/fall 2023 admission application priority date for first-year students.
Application fee: $75 nonrefundable
GPA: 3.4+
SAT: 500 Critical Reading Sub Score ( depends on the course)
DEPOSIT: $200 advance tuition deposit.