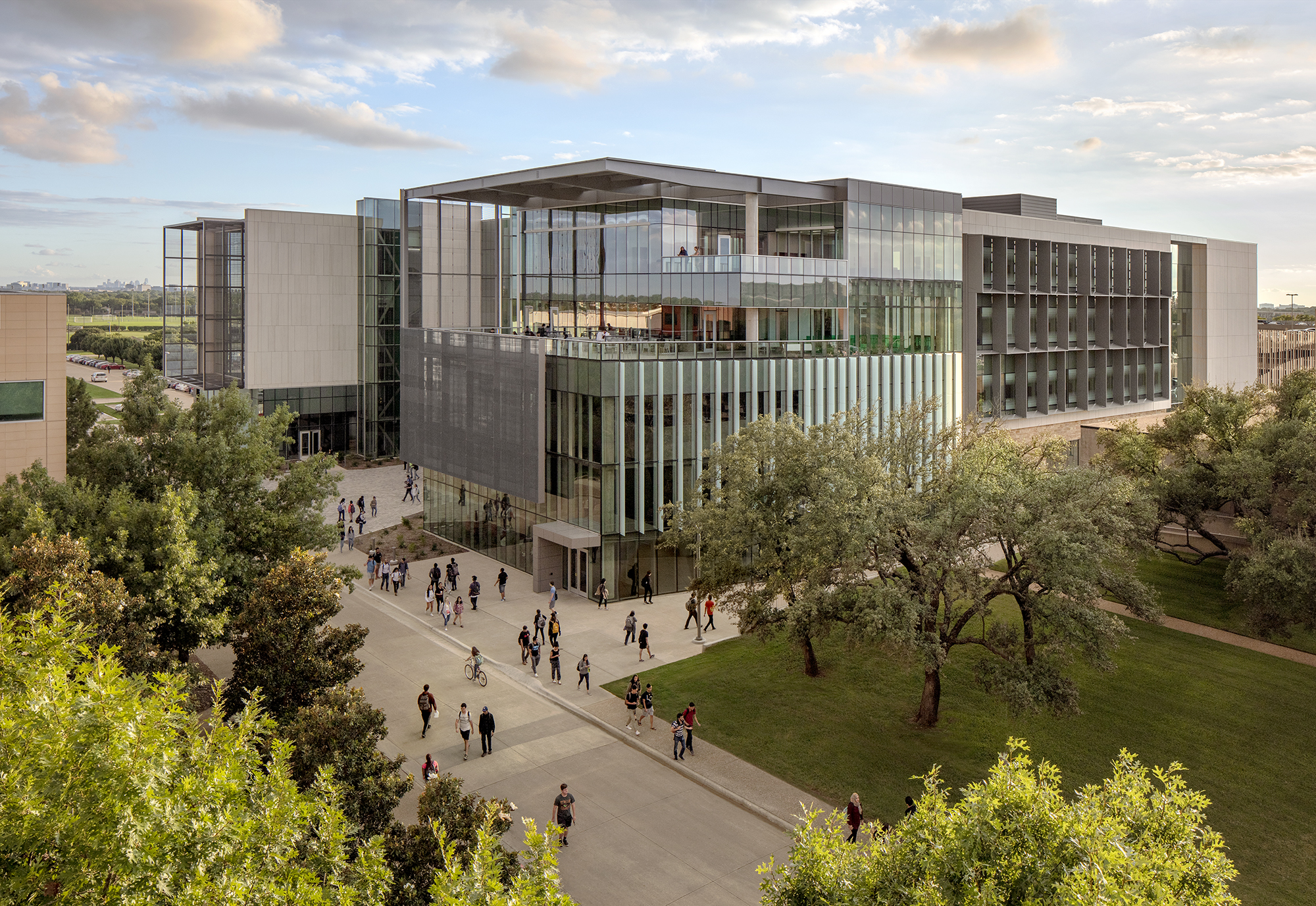 The University of Texas at Dallas is a public research university located in Richardson, Texas, in the center of the Dallas-Fort Worth Metroplex. The University is home to nearly 30,000 students with close to 30% pursuing graduate degrees. UT Dallas is backed by The University of Texas System and is aligned strategically with other institutions, corporations and nonprofits. In 2021, with support from Texas Instruments, a global semiconductor design and manufacturer company, UT Dallas and UT Southwestern Medical Center broke ground on a new cross- collaborative facility to advance research in bioengineering and foster innovations in unmet biomedical needs.
UT Dallas is home to approximately 5,000 international students from over 100 countries. Students choose UT Dallas to learn at a campus known for academic rigor, career focus and social opportunities. Our students have access to more than 350 student organizations, including those focusing on arts, technology, culture, religious, political, sports and academic groups.
The University has developed a breadth of highly diverse educational paths with over 140 academic programs across eight schools, including:
Arts and Humanities
Arts, Technology, and Emerging Communication
Behavioral and Brain Sciences
Economic, Political and Policy Sciences
Erik Jonsson School Engineering and Computer Science
Interdisciplinary Studies
Naveen Jindal School of Management
Natural Sciences and Mathematics
More than 40 centers and institutes support collaborative, multidisciplinary research for which the University has become widely known. Our commitment to research is reflected in our status as a doctoral university performing the highest level of research by the Carnegie Commission Higher Education. The University's excellent and wide-ranging academic programs have attracted outstanding faculty, including members of the National Academy of Sciences, the National Academy of Engineering and the National Academy of Inventors, and are a magnet for high achieving students.
UT Dallas attracts an uncommon combination of student and faculty resources to the dynamic and globally connected Dallas-Fort Worth area. As the fourth-largest metropolitan area in the United States, in the United States with a high concentration of Fortune 500 headquarters, Dallas-Fort Worth 's low cost of living and thriving business enterprises make it a hub of major career opportunities. With shopping, entertainment venues, major league sports, museums and outdoor spaces, there is always something new to explore in the metropolitan area.