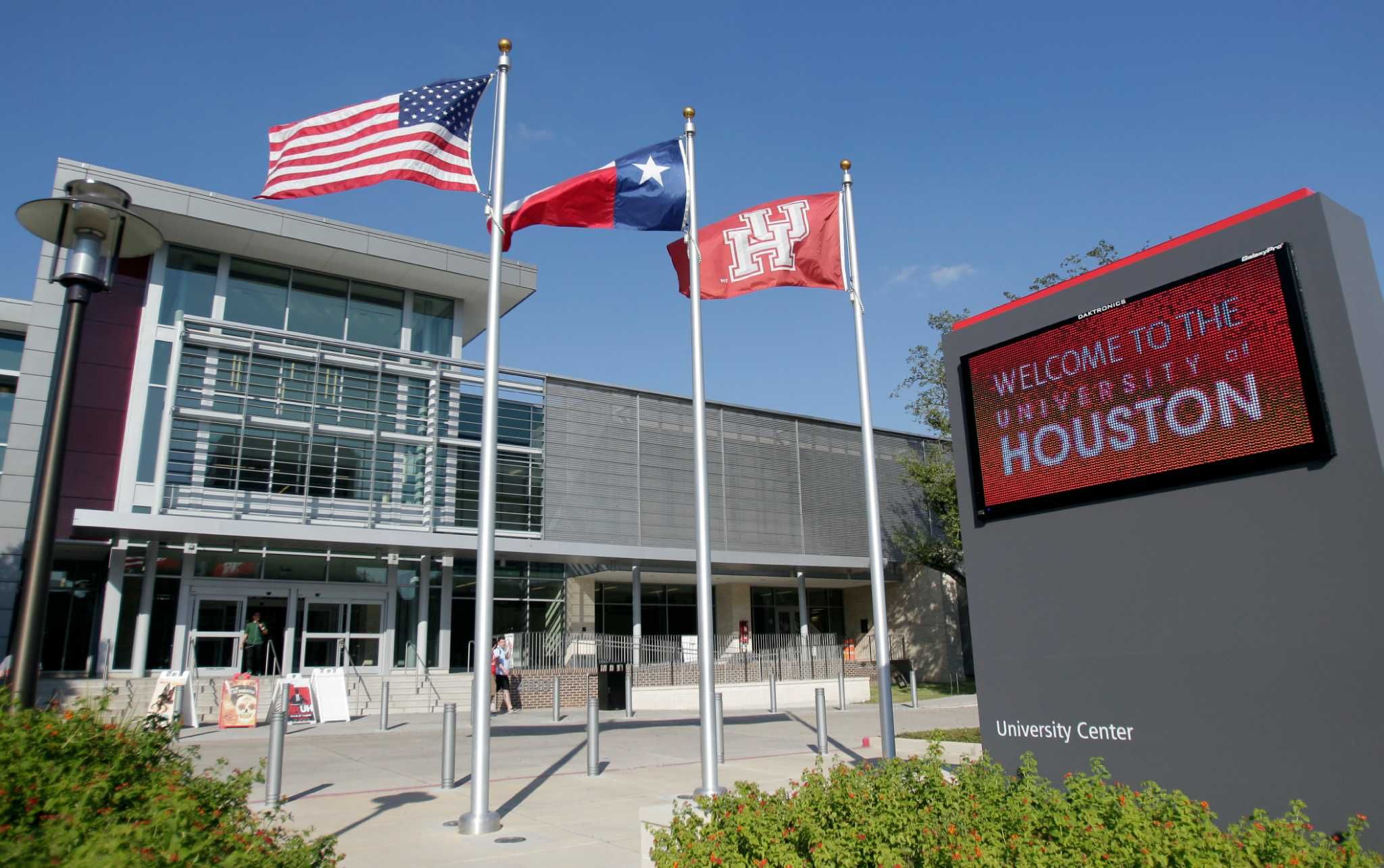 The University of Houston, founded in 1927, is a public research institution comprised of 16 academic colleges and an interdisciplinary Honors College. Programs are offered through the Colleges of Architecture and Design, Arts, Business, Education, Engineering, Honors, Public Affairs, Hotel & Restaurant Management, Law, Liberal Arts & Social Sciences, Medicine, Natural Sciences & Mathematics, Nursing, Optometry, Pharmacy, Social Work, and Technology. Its primary campus is located in Houston, but two instructional sites are located in Sugar Land and Katy.
The University of Houston is a public research university recognized throughout the world as a leader in energy and health research, law, business and environmental education. UH serves the globally competitive Houston and Gulf Coast region by providing world-class faculty, experiential learning, strategic industry partnerships and state-of-the-art facilities such the interdisciplinary Technology Bridge and the Health District, which integrates a mix of research and teaching spaces with health care clinics serving the surrounding community.
Located in America's fourth-largest city, UH is one of the most ethnically diverse metropolitan research universities in the United States, serving more than 46,000 students in one of the most culturally diverse regions in the country. In addition to preparing its students to succeed in today's global economy, UH is a catalyst within its own community - changing lives through health, education and outreach projects that help build a future for children and families in Houston, in Texas and around the world. Other distinctive merits of UH include the establishment of a Phi Beta Kappa chapter, which indicates a strong foundation for undergraduate education and academic achievement, a historic Division I athletics program with premier facilities, top-level arts programs and an internationally recognized faculty that includes a Nobel Laureate, National Medal of Science winners, Pulitzer Prize and Tony award-winners and members of prestigious National Academies. Nestled on a tree-lined campus, UH is just minutes from downtown Houston, the Texas Medical Center, and Houston's bustling theater and museum districts. The University of Houston is home to world-class teaching, revolutionary research, one of the most important collections of public art by any university in the United States and nationally recognized students - all working together to create a globally competitive educational environment.