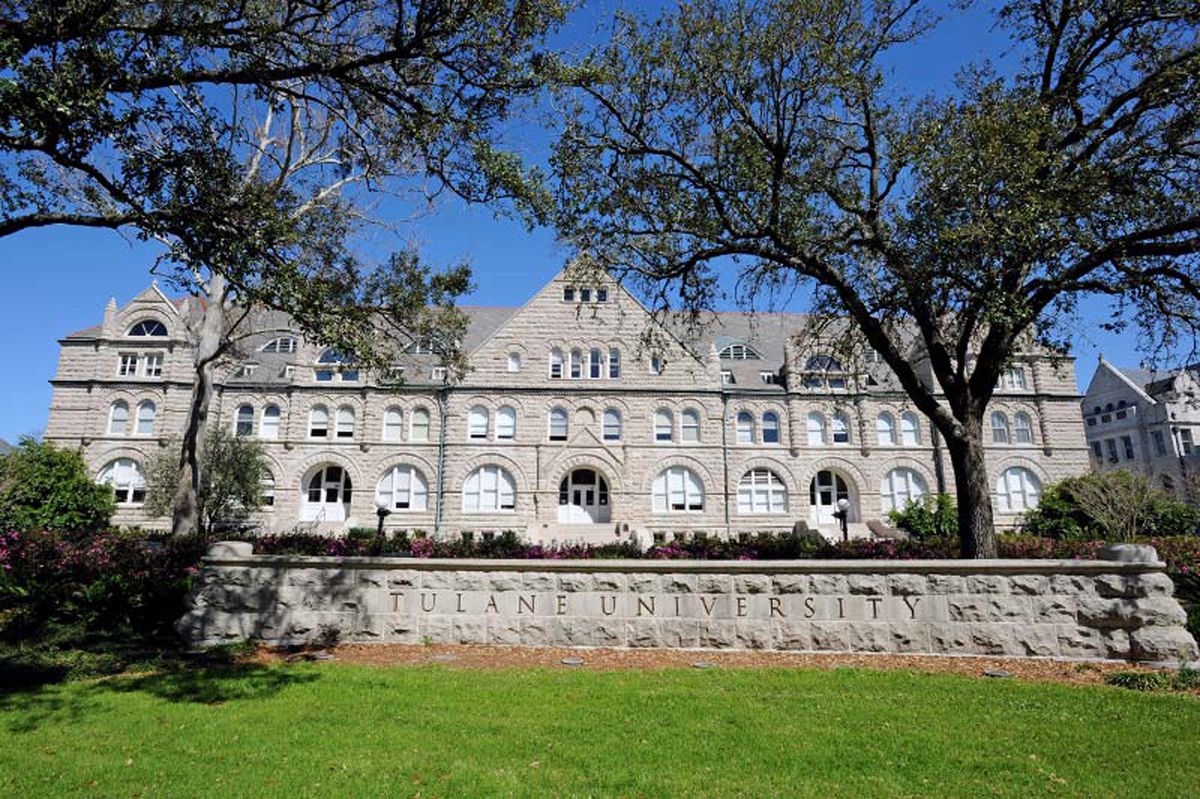 Founded in 1834 as the Medical College of Louisiana with the goal of combating tropical diseases, Tulane University has long been a hub of innovation and collaboration. As the only private national research university in the Gulf South, Tulane embraces the region's distinctive culture, creativity and social challenges as inspiration for its research, teaching and public service. A major research institution, and one of just 62 members of the prestigious Association of American Universities, Tulane operates on multiple campuses and schools, but is also a university with small class sizes and one-on-one mentor relationships between students and faculty. The top researchers, bestselling authors, leading scholars and world-renowned artists who populate its faculty know their students by name. Tulane's size and structure is critical to its mission — it is small enough to be flexible and responsive and large enough to create a dynamic and diverse community.

Tulane brings together scholars, scientists and students who are committed to crossing, combining and redefining the boundaries that have separated fields and often thwarted true innovation. This interdisciplinary focus enables Tulane to find real-world solutions to real-world problems, whether in business, engineering, medicine, law, or public health. Tulane's mission extends far beyond its campuses, bringing positive change to the community and the world. It is a university on the front lines, addressing global challenges like infectious diseases, coastal erosion and the preservation and promotion of indigenous culture, music, art and language.

In July 2014, President Michael Fitts was named the 15th President of Tulane. President Fitts has ushered in a new era at Tulane focused on creating the most meaningful student experience anywhere and greatly increasing and deepening the university's level of interdisciplinary teaching and research. His efforts are quickly establishing Tulane as a place where the best minds from the widest array of fields seek solutions to the world's most pressing problems through cross-disciplinary collaboration and innovation.
Location: 6823 St Charles Ave, New Orleans, Louisiana, 70118-5645, United States
Deadlines: Early Decision August 2
Early Decision II November 3
Regular Decision January 15
Application fee: No Application Fees are charged for the School of Science and Engineering Phd Graduate Programs and Certificate Programs. A $50 application fee is charged for most of the MS program applications to applicants who are not current Tulane students/alumni.
GPA: 3+
SAT: B:1340+
DEPOSIT: $1,000.00 Commitment Deposit to accept Tulane's offer of admission, $250.00 of your payment is a housing advance payment (deposit).