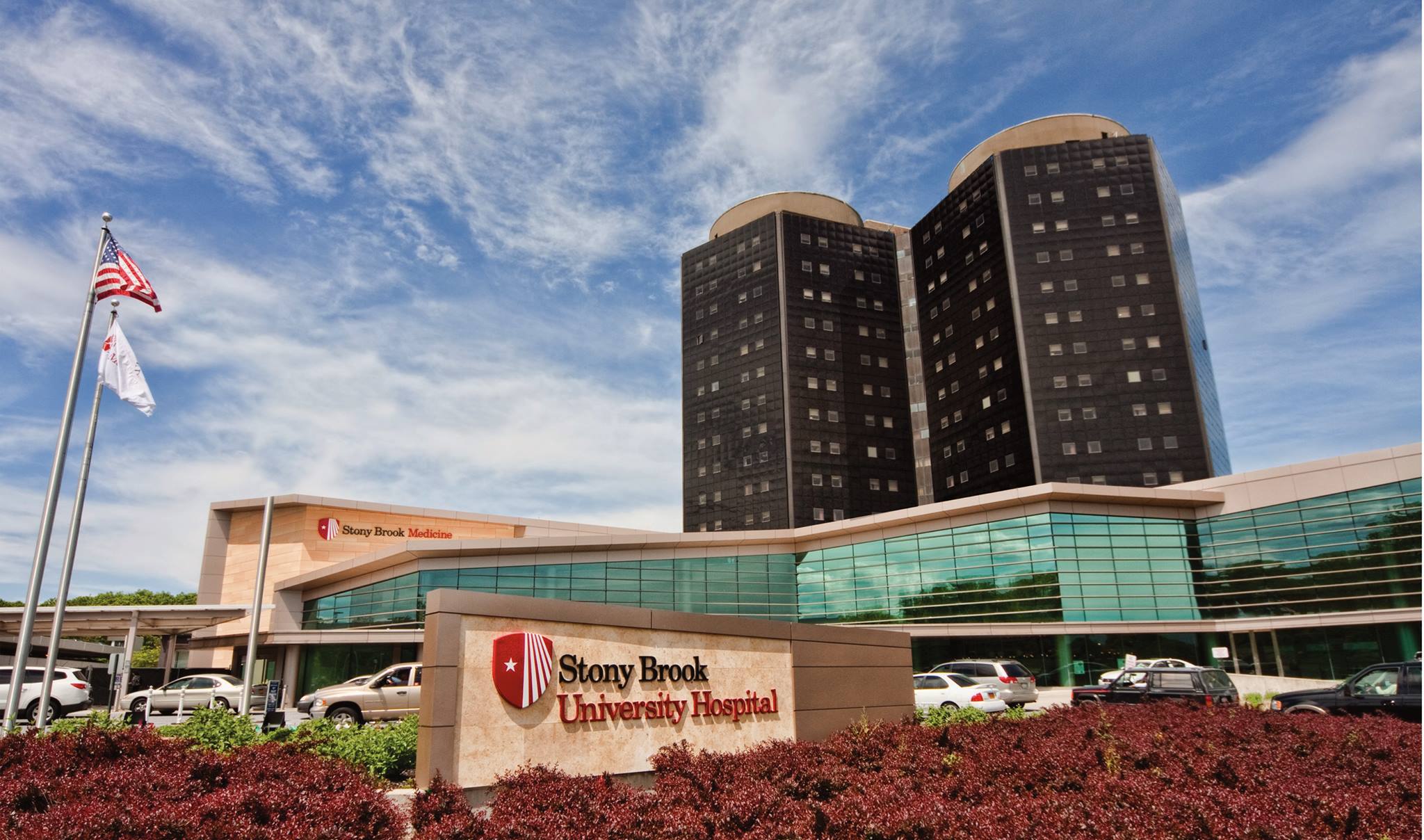 Stony Brook University is one of America's most dynamic public universities, a center of academic excellence and an essential part of the region's economy. Nobel laureates, Guggenheim fellows and MacArthur grant winners teach on our campus, making it a magnet for outstanding students. A member of the invitation-only Association of American Universities, Stony Brook is one of the 62 top research institutions in North America. Our faculty are leaders in significant national and worldwide projects, including uncovering the causes of lobster mortality in Long Island Sound, searching for the origins of man in Kenya's Turkana Basin, reconstructing Iraq's public health systems and museums, and managing the national parks of Madagascar. They also have made significant contributions to NASA initiatives, such as calculating the brightness of stellar explosions, and most recently, examining Martian minerals for evidence of life and other phenomena.
Stony Brook is home to an exceptionally diverse student body of 24,100 high-achieving students — including almost 16,000 undergraduates — from nearly all 50 states and more than 100 countries. Stony Brook offers more than 200 undergraduate programs, more than 100 master's programs and more than 40 doctoral programs.
The University is divided into 12 schools and colleges:
The College of Arts and Sciences offers degree programs in fine arts and humanities, biological and physical sciences, mathematics, and social and behavioral sciences. In addition to departmental majors, special interdisciplinary majors using the resources of two or more departments are offered, as well as programs leading to provisional certification in secondary education.
The College of Business provides comprehensive education and research for the business, public and nonprofit sectors. Our MBA program is taught by senior Stony Brook faculty and by key executives recruited as visiting professors from throughout the tri-state region — industry leaders who have built stellar careers in today's global business world. Also included are an Executive MBA program and an MS degree in management and policy.
The College of Engineering and Applied Sciences, which offers seven ABET-accredited programs, provides students with opportunities to find work in industry or proceed to graduate study in a variety of areas. Students are given the latitude to plan a course of study within traditional engineering disciplines or in new interdisciplinary fields.
The Graduate School offers advanced degree programs in many fields leading to the master's and doctoral degrees. Stony Brook's advanced graduate programs are internationally recognized and consistently receive exceptionally high ratings from external evaluation agencies and scholarly studies.
The School of Journalism is the only public undergraduate journalism school in New York. All students take courses in print, broadcast and online journalism, and have the opportunity to participate in internships on Long Island and in New York City.
The School of Marine and Atmospheric Sciences (SoMAS) is SUNY's designated school for marine and atmospheric research, education and public service. SoMAS is one of the leading coastal oceanography institutions in the world and features classrooms on the water.
The School of Professional Development (SPD) provides part-time graduate education for working adults
STONY BROOK MEDICINE
Stony Brook Medicine encompasses the five health sciences schools — Dental Medicine, Health Technology and Management, Medicine, Nursing and Social Welfare — Stony Brook University Hospital; our major centers and institutes, programs, clinics and community-based healthcare settings; and the Long Island State Veterans Home. It is Long Island's premier academic medical center and serves as Suffolk County's only Regional Trauma Center. It provides the county's only Stem Cell Transplantation and Hematologic Malignancy Program, Burn Unit and Kidney Transplantation Program. Stony Brook Medicine has the only Regional Perinatal Center in Suffolk County.
The School of Dental Medicine (SDM) is renowned for implementing cutting-edge technology in its educational programs and in the delivery of oral healthcare services. The SDM offers the Doctor of Dental Surgery degree in addition to postdoctoral education in endodontics, pediatric dentistry, orthodontics, periodontics and implant dentistry, advanced education in general dentistry, dental anesthesiology and dental care for the developmentally disabled.
The School of Health Technology and Management offers baccalaureate, master's and doctoral degrees in both clinical and non-clinical areas. The entry-level full-time programs include athletic training, clinical laboratory sciences, occupational therapy, physician assistant, physical therapy and respiratory care. Part-time graduate programs are offered for healthcare professionals in healthcare policy and management, and the post-professional physical therapy and physician assistant programs. The School also offers an undergraduate major in health science and a minor in adapted aquatics. Additionally, the School of Health Technology and Management offers non-credit certificate programs in anesthesia technology, EMT-paramedic, medical dosimetry, nuclear medicine, phlebotomy, polysomnographic technology and radiologic technology.
The School of Medicine was built on the fundamental cornerstones of excellence in education, research, patient care and community service. It consists of eight basic science and 18 clinical departments providing preclinical and clinical education of medical students including graduate, postgraduate and continuing education. Faculty, students and residents help Stony Brook Medicine — one of the leading academic medical centers in the United States — to serve more than 31,000 inpatients and 230,000 outpatients each year.
The School of Nursing, accredited by the State Education Department, offers full- and part-time educational opportunities in preparation for professional nursing practice. The School offers three degree programs: a Bachelor of Science with a major in nursing, a Master of Science with a major in nursing, and a Doctor of Nursing Practice. The baccalaureate and master's programs are accredited by the Commission on Collegiate Nursing Education, and the School is awaiting review for its newly developed Doctor of Nursing Practice program.
The School of Social Welfare is committed to a more just society based on equality, human dignity and social justice. It offers three degree programs: a Bachelor of Science with a major in social work (BSW), a Master of Social Work (MSW) and a PhD. The full-time, upper-division undergraduate BSW program provides preparation for entry-level social work positions. The MSW program prepares graduates for advanced generalist social work practice. A dual-degree program in social work and law with Touro Law Center is available.