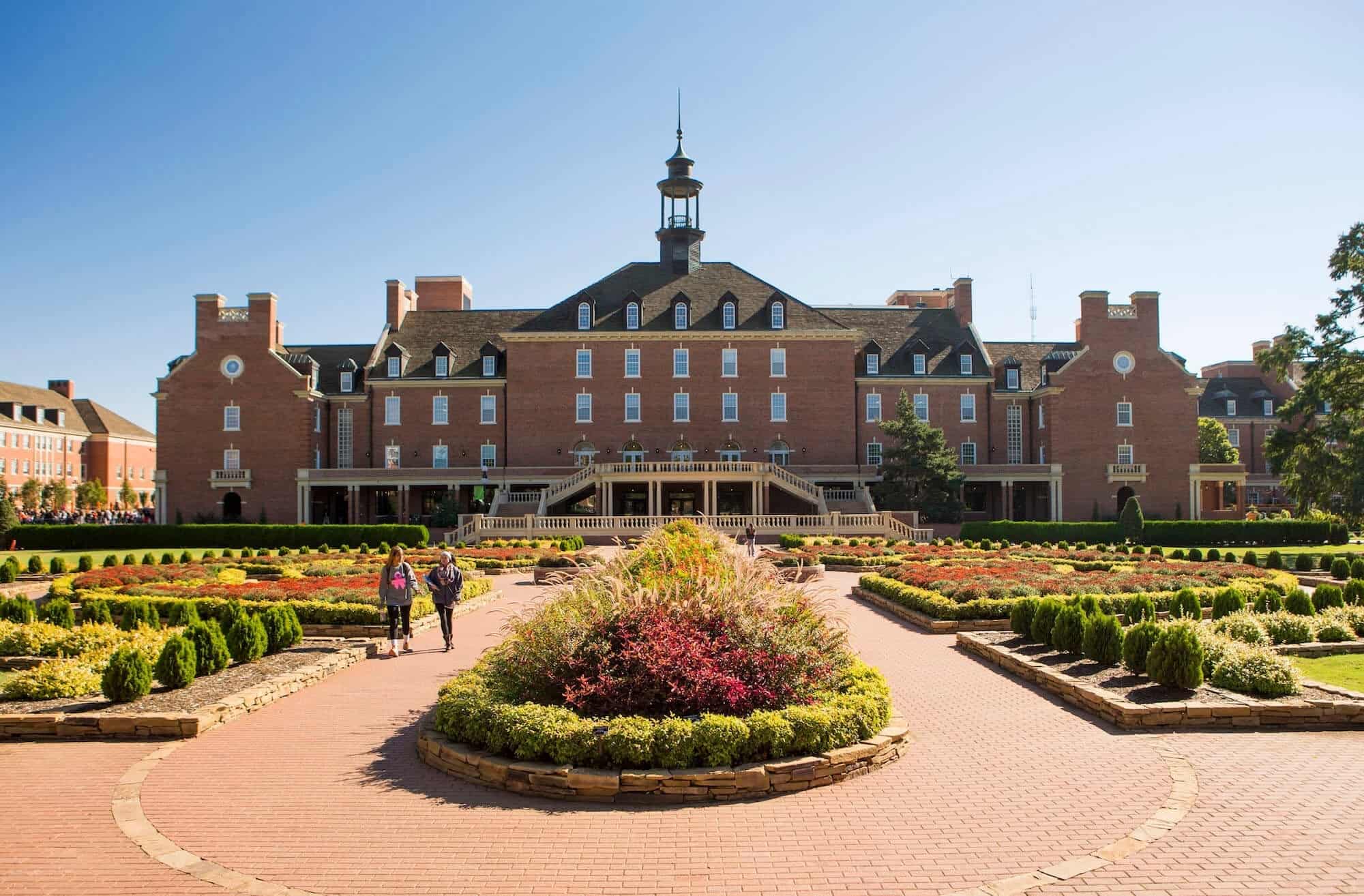 Founded in 1890, Oklahoma State University is located in Stillwater, Oklahoma, in the very heart of the United States and is the is the flagship land-grant institution of Oklahoma with a world-wide reach.
At Oklahoma State University, you can learn and work side-by-side with renowned faculty and experts in your field as the university continues to invest in teaching and research which creates an educational experience that is intellectually challenging and has practical value far beyond the classroom.
And with more than 200 degree programs to choose from across nine schools and colleges, there's a wide scope of innovative academic opportunities!
Outstanding recognition
Oklahoma State University has been recognized by The Wall Street Journal as a top 45 school whose graduates rank highest with recruiters. It has also been named a 2017 Best College Value by Kiplinger's Personal Finance for the 14th time since 2000, and has ranked among the top 75 Best Values in Public Colleges for providing an outstanding education at a great price. The College of Engineering, Architecture and Technology (CEAT) at the university is ranked among the top 50 public university engineering programs by U.S. News and World Report, and its architecture program is ranked among the nation's top 20 by DesignIntelligence.
The perfect place to call your home away from home
Oklahoma boasts more than just a world-class university. Having ranked in the Top 100 Best Places to Live in the US, taking 10th place in the Happiest Colleges in America in 2018 and voted the Most Beautiful Campus in Oklahoma in 2018 according to Southern Living, it really is the perfect place to call your home away from home.
It should also come as no surprise that students from more than 100 countries and every region of the world call Oklahoma State University home for their undergraduate studies. The Stillwater Regional Airport is located less than 10 minutes from campus and connects you to more than 200 destinations worldwide.