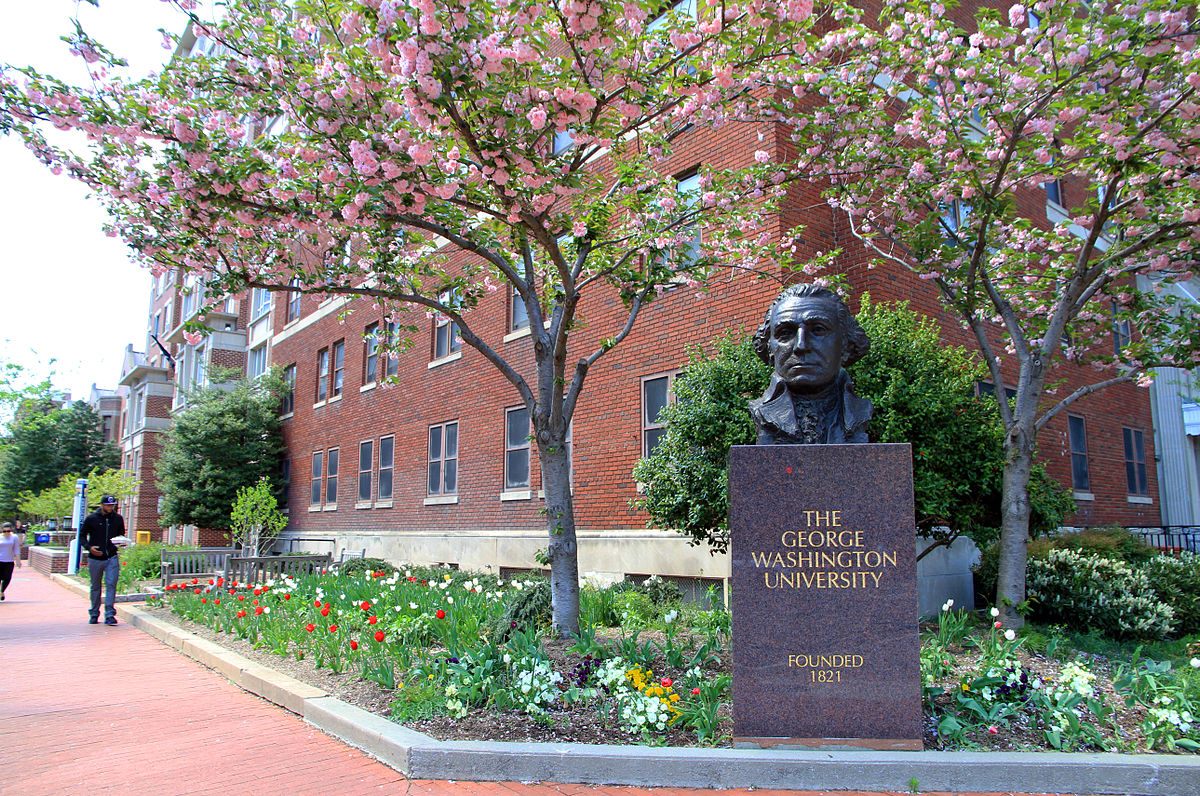 Students come to the George Washington University (GW) because it offers a dynamic community where ideas are exchanged, diversity is valued, and leaders are made.
Located in the heart of Washington, DC since 1821, GW connects students to people and ideas in one of the world's move influential cities. As the largest institution of higher education in the U.S. capital, the university attracts nearly 11,000 undergraduates and 15,000 graduate students from 130 countries around the world. Through the university's partnerships and initiatives, students and faculty enjoy unparalleled access to leaders, practitioners, and resources at top corporations, government agencies, and international organizations, including the World Bank, National Institutes of Health, Smithsonian Institution, Library of Congress, International Monetary Fund, Organization of American States, and the National Science Foundation.
By focusing on social, economic, political, and technological issues and innovations, GW helps students develop the knowledge, skills and experience to achieve their personal and professional goals -- to transform their ambition into action.