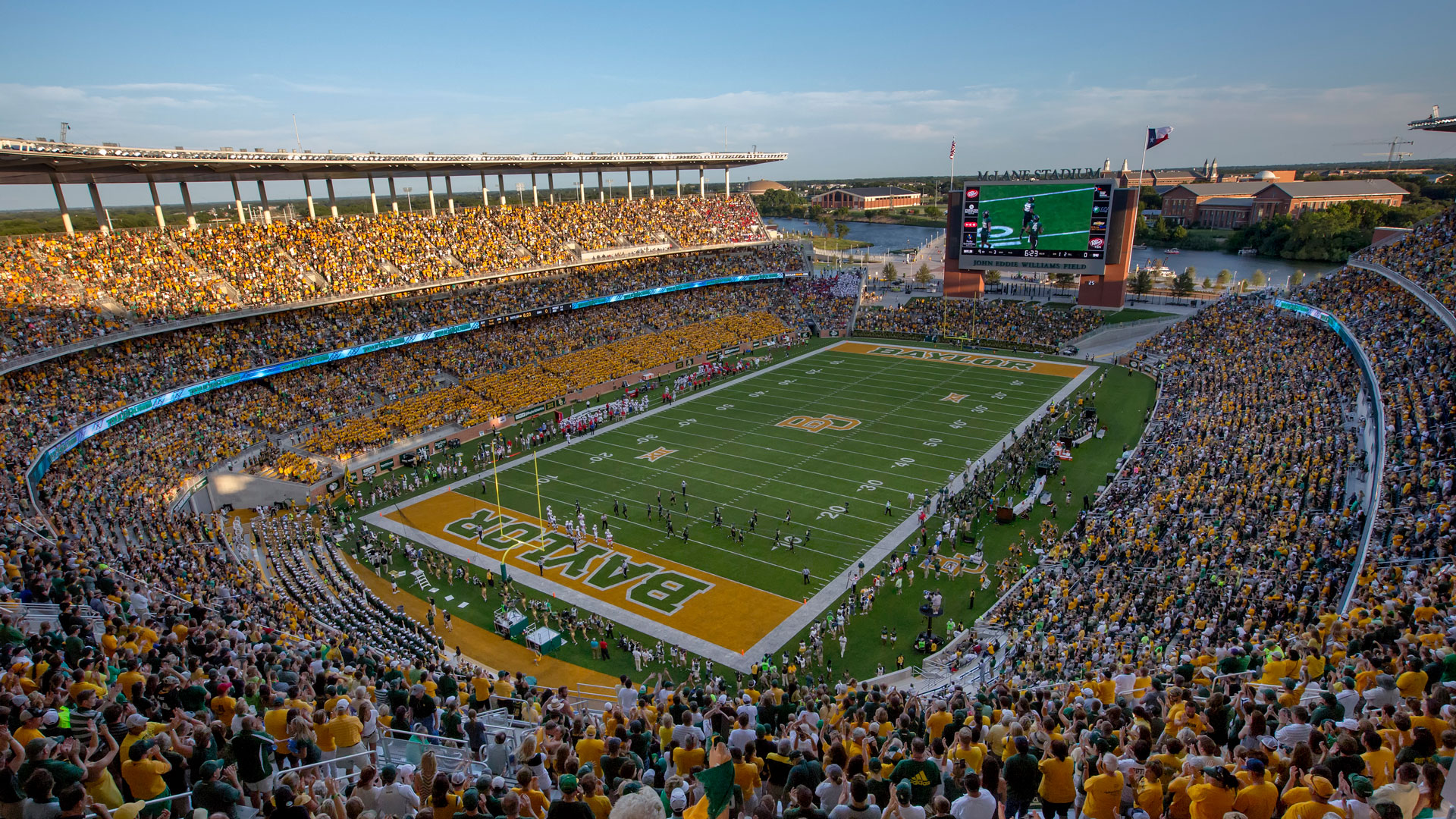 Baylor University in Waco, Texas, is a private Christian university and a nationally ranked research institution. Chartered in 1845 by the Republic of Texas through the efforts of Baptist pioneers, Baylor is the oldest continually operating university in Texas. Located in Waco, Baylor welcomes students from all 50 states, the District of Columbia, and over 90 countries to study a broad range of degrees among its 12 nationally recognized academic divisions.
The mission of Baylor University is to educate men and women for worldwide leadership and service by integrating academic excellence and Christian commitment within a caring community.
Baylor University enjoys high standing among many national rating services that evaluate quality of education, research activity, affordability, baccalaureate value, and athletic excellence. These rankings recognize not only Baylor as a whole, but also our many respected schools and departments, which are led by our gifted, award-winning professors. Their awards are too numerous to include.
At Baylor, students are challenged to think beyond the classroom by actively participating in domestic and global research, engaging in study abroad opportunities, and utilizing the resources of the university to lay the groundwork for a successful future. We seek to provide students with the opportunity to interact and dialogue with individuals from different backgrounds and with diverse experiences. By creating this "dialogue of difference" in our residential communities, organizations, activities and classrooms, we hope to prepare our students for meaningful engagement in a global society.