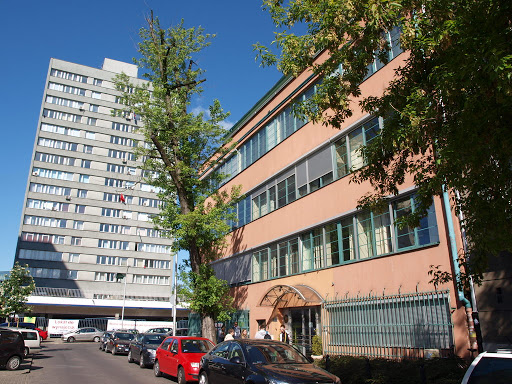 University of Ecology and Management in Warsaw
Students of University of Ecology and Management in Warsaw can get education at 3 faculties: Architecture, Ecology and Management, and take the following scientific degrees as an engineer, engineer-architect, landscape engineer-architect, licentiate, and master engineer. The university prepares 11 specializations in these areas.
In the center of Warsaw, University of Ecology and Management has its own base, modern and adapted to the needs of disabled people, which is professionally equipped with laboratories, including drawing and painting, architectural design, computer graphics, sculpture, photography, furniture design, fluid Mechanics, hydraulics and hydrology, chemistry, virtual design of construction projects and the landscape in which students can freely enjoy computer hardware and software, including computers Apple iMac Core 2 Duo , tablets, 3D-manipulators and software ArchiCAD, AutoCAD, Studio 3DMax. Sometimes practical classes are held at local stations of Nature Conservation and Landscape in Klaudyn-Laska, near Warsaw.
10 scientific circules take an active part in the university's life. They arrange the conferences and field research practices. There are publishing house and a private library that allows online access to electronic research libraries; Students' government, which organizes Juvenils and artistic activities; and the Center for International Cooperation. The university is a member of the Erasmus Charter. In University of Ecology and Management there is the Bureau of vacancies that helps students and graduates to find work. For them university conducts Job Fair, to which companies from architectural and construction industry and environmental protection are invited. Students can use the free advice of a psychologist and a lawyer in consulting on career guidance and starting their own business.
An important role in students' education play organisations of exhebitions of proected works, which are held in the Atrium at the university (St. Reitana 16). The most famous exhibitions are "Home kits"; "Achievements of the artistic and didactic workshops in specialty interior design", and exhibition "Na biegunach".
Today, more than 3500 students are studying in the university. Classes at University of Ecology and Management are in Polish and English.