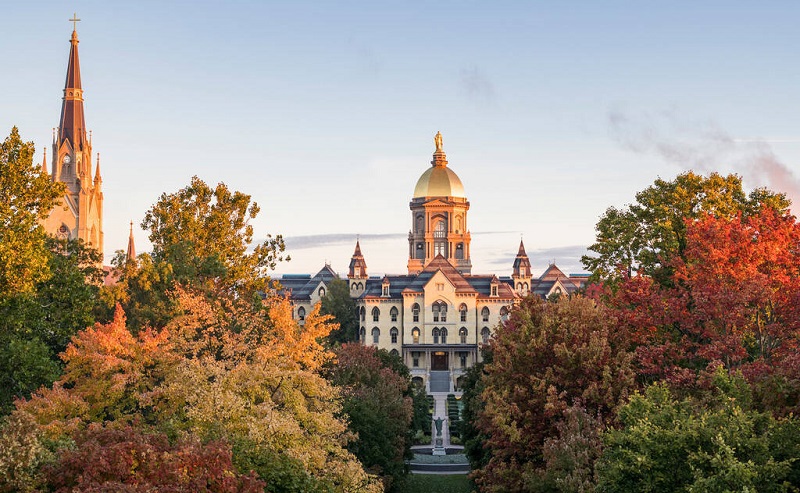 University of Notre Dame Australia
Notre Dame is a private Catholic University, extending from the West Coast of Australia in the beautiful and historic City of Fremantle, to the North-West town of Broome and across the continent to the heart of Sydney.
We embrace the ancient and esteemed traditions of Catholic Universities in Europe, North America and 2000 years of the Catholic Intellectual Tradition. We welcome people of all faiths or none at all. As an academic community, we welcome open and rigorous enquiry, debate and discussion.
We have an enrolment of over 12,000 students and offer a comprehensive range of undergraduate and postgraduate programs. Our student experience, employment and graduate outcomes are among the very best in Australia.
We provide our students with the theoretical knowledge and professional skills which will empower them to realise their potential, build interconnectedness with all peoples and willingly serve the community through active participation, engagement and reflection.
We have a powerful commitment to honouring the individual and recognise that each student is graced with their own gifts and talents. We believe that higher education should prepare students for a rich, fulfilling and reflective life, not just a career path.
We are a modern Catholic University, operating in a world in which the vast speed of change is felt in nearly all aspects of our daily lives. We bring to bear our traditions and our values to engage in scholarship and research, to address the developments and challenges of the modern world, to serve the common good and to assist all our students to achieve the academic excellence that we promote and expect.
# 1201-1400
QS World University Rankings
Location: 90 South Street, Murdoch, Western Australia, WA 6150, Australia
Deadlines:
Winter Session (June)-April 21
Summer Session (January)-November 11
Semester 1 (February)-December 22
Semester 2 (August)-June 2
Application fee: no application fee