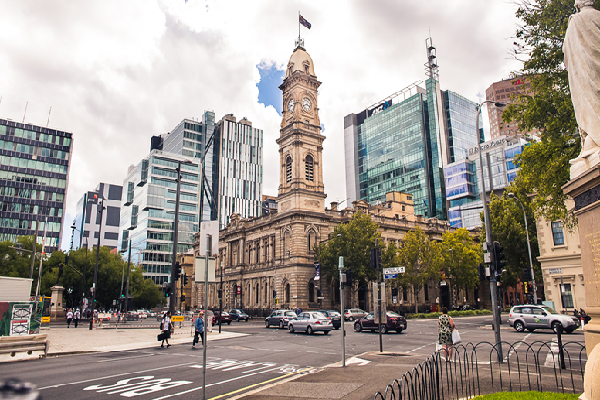 Technology is impacting everything we do, from the way we live our lives to the way we do business, from the way we connect with others to the way we monitor our own health, from the way we analyze our surroundings to the way we navigate our world.
Policy defines priorities and guides action. The creation, deployment, and re-visioning of smart policies through rigorous inquiry and evidence-based decision-making has always been a key component of human innovation and progress.
Policy and technology have historically been separate domains, but more and more the lines between the two-and the demands they place on each other-are blurring. And of critical interest is how this impacts People.
The next generation of leaders must deeply understand this critical point of intersection:
People, policy, and technology. The connections among the three define our time, and will continue to shape the future of humankind.
At Heinz College, we've understood this since our founding. Our first Dean, William W. Cooper, had a vision of educating students for "intelligent action," and this is still our primary objective.
In our educational programs, we accomplish this through a foundation of data analytics, technology, and experiential learning. Regardless of whether you come here to study Arts Management or Information Security or anything in between, your experience will be built on these elements.
Our research programs are best described as data-intensive social science. Our economists, statisticians, operations researchers, computer scientists, and management experts sit side by side, collaborating constantly and not sitting in traditional departmental silos. For this reason, they are able to approach complex societal problems in an altogether different way.
Location: Australia, Adelaide Australia
Deadlines: Early Decision 1 Deadline: November 1 Notified by: December 15 Enroll by: February 15
Early Decision 2 Deadline: January 3 Notified by: No later than February 1 Enroll by: February 15
Regular Decision Deadline: January 3 Notified by: No later than April 1 Enroll by: May 1
Early Admission Deadline: January 3 Notified by: No later than April 15 Enroll by: May 1
Application fee: without any application fee
DEPOSIT: IT IS REFLECTED ON THE OFFER